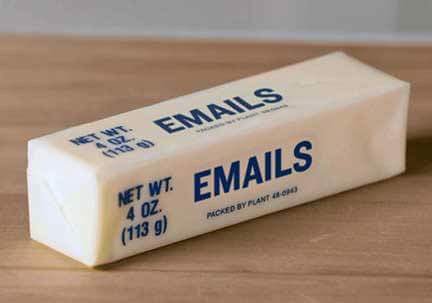 "Any American out there who did what Secretary Clinton did, you'd be in jail now," Graham declared. "The question I want to know is, does anybody other than me believe that?"
From: thedailybeast.com
https://www.thedailybeast.com/lindsey-graham-dont-make-mueller-report-public-without-setting-up-special-counsel-to-probe-hillary-clinton-emails/
Wow is this amazing. Can he really think this is true or is he just bullshitting? We've had two years of non-stop security scandals from this Whitehouse and he is either ignoring or ignorant of.  
From Sept 25th 2017 in the NY TImes:
At Least 6 White House Advisers Used Private Email Accounts

Mr. Kushner was not alone. Stephen K. Bannon, the former chief White House strategist, and Reince Priebus, the former chief of staff, also occasionally used private email addresses. Other advisers, including Gary D. Cohn and Stephen Miller, sent or received at least a few emails on personal accounts, officials said.
From Propublica Sept 15th 
President Donald Trump's voter fraud commission came under fire earlier this month when a lawsuit and media reports revealed that the commissioners were using private emails to conduct public business. Commission co-chair Kris Kobach confirmed this week that most of them continue to do so.
https://www.propublica.org/article/experts-say-the-use-of-private-email-by-trumps-voter-fraud-commission-isnt-legal
From the Atlantic, August 2018.
Ex-Trump aide Omarosa Manigault Newman said she has a secret recording from one of the most iconic, secure, technologically advanced places in all of American government
https://www.theatlantic.com/politics/archive/2018/08/omarosas-situation-room-firing-on-tape/567365/
From WaPo, November 19th 2018
Ivanka Trump sent hundreds of emails last year to White House aides, Cabinet officials and her assistants using a personal account, many of them in violation of federal records rules, according to people familiar with a White House examination of her correspondence.
https://www.washingtonpost.com/politics/ivanka-trump-used-a-personal-email-account-to-send-hundreds-of-emails-about-government-business-last-year/2018/11/19/6515d1e0-e7a1-11e8-a939-9469f1166f9d_story.html
And this is an incomplete list.  I didn't cover Pence's email problem or the cabinet members or the half dozen issues with people failing security clearances.