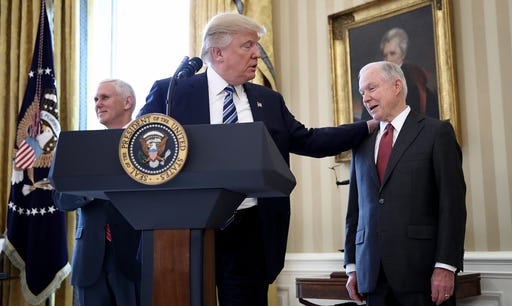 the most immediately pressing issue is that this administration cannot be trusted to restrict the task force's operations to investigating people who allegedly lied during the naturalization process. Trump's White House has displayed a generalized hostility to immigration best summed up in its proposal to cut legal immigration in half. At the border, Attorney General Jeff Sessions has sought to criminalize asylum-seekers—who are pursuing a human right under international law and treaties to which the United States is a signatory—by preventing them from presenting themselves at official checkpoints and restricting the criteria for seeking asylum.
via Surely the Trump Administration Will Follow All the Rules When Stripping People of Citizenship
We already know this will end with the administration attempting to forcibly deport people it perceives as political enemies. If you've been paying attention, this should be totally expected.